News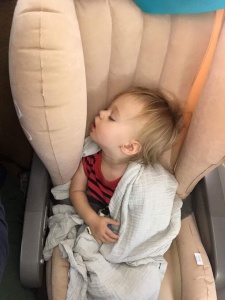 We <3 our customers
03/08/2017
Lately we get a lot of reviews from our customers! As the title says, WE LOVE OUR CUSTOMERS! We appreciate the customers and this reviews. And we also love to see your child enjoy and sleep in our seats. U can find the reviews on the testimonial page and on our facebook: https://www.facebook.com/monkeygoseat
Have fun reading :)
What a nice weather!
04/04/2017
Such a nice weather!
Does this great sunny weather make you feel like summer already? We do!
This summer you probably have great plans. We do already have customers telling us where they will travel. To Rhodos or Ibiza for example. With the kids of course!
Off course they take our MonkeyGo with us. Soon we will have another win facebook action, close to summer.
The theme of this action will be: the nicest holiday photo of your little one, the most original picture wins. Give a good reason why you want to win the MonkeyGo in the reactions and maybe you will win!
-the action will be officially announced in the near future-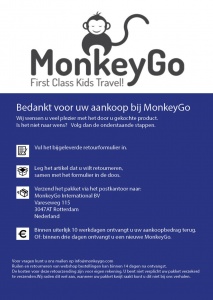 Return policy
07/12/2017
When ordering a MonkeyGo you get a returnform and a return policy. If you return, the shipping costs are for your own account. The purchase price will be returned to you within 10 working days. We have a one year guarantee for our MonkeyGo. You can find the retour policy on the bottom of the website.